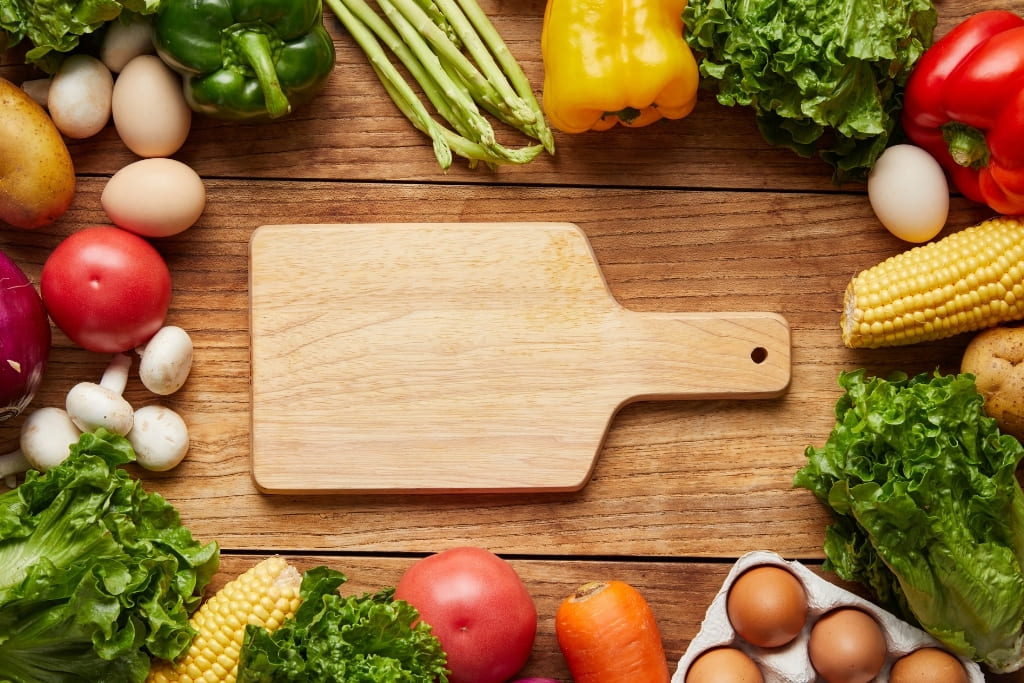 The standard GM Diet implies the consumption of meat after the 4th day and that may be not an option for many of you. Thankfully, there is a solution that will help vegetarians to keep going all the 7 days of this amazing diet. One of the most remarkable things concerning this vegetarian variation is that the weight loss process might actually be more effective thanks to the consumption of meatless foods.
While the original diet was allowing you to eat beef, this time we have to change the meat with something with approximately the same nutritional value that can help you restore the needed amounts of iron and protein in your body.
What are the substitutes for beef in the Vegetarian diet?
Brown rice is the best substitute for this diet that will help you get the carbohydrates, proteins and iron needed after the cleansing period.
Another great replacement for meat is cottage cheese, but some of you might be vegans and this might not be an option.
Here are some great vegetarian recipes that can be taken instead of beef, and having approximately same nutritional value as that of beef, restoring the needed amounts of iron and protein in your body.
Easy to make American Quinoa Shrimps Recipe:
Quinoa is one of the most protein rich foods containing all the nine essential amino acids. It is also high in fiber that helps with digestion and reduces high blood pressure and cholesterol. It is packed with minerals like iron, magnesium, manganese, and vitamins like lysine and Riboflavin (B2) that helps in improvising metabolism. Let us take a look at the nutritional facts of quinoa.
Enjoy the delicious taste of seafood with this healthy quinoa recipe that is prepared from a combination of fresh and colorful veggies and shrimps.
Ingredients:
Quinoa- 1 cup
Medium Sized Shrimps- 1 Pound Peeled and Deveined
Chicken Broth- 1 Cup
Olive Oil- 2 Tablespoons
Garlic- 2 Teaspoon minced
Ginger- 1 Teaspoon Minced
Onion-1 Chopped
Red Bell Pepper- 1 Diced
Button Mushrooms- 1/2 Cup Chopped
Lemon Juice- 1 Tablespoon
Salt- To Taste
Black Pepper- 1 Teaspoon
Procedure:
Boil the chicken broth in a pot and add quinoa to it, simmer until all the liquid is absorbed and quinoa turns soft and fluffy, remove from flame and set aside.
Heat olive oil in a saucepan and add garlic, onions, bell pepper and mushrooms and sauté for 5 minutes,
Now add the shrimps, sprinkle some salt and black pepper and fry till the shrimps turn pink
Now add the lemon juice and quinoa and cook the entire mixture for a minute and serve hot.
Enjoy these simple yet mouth watering recipes and bask in the awesome goodness of quinoa and don't forget to share your quinoa recipes with us.
Broken Wheat Upma Recipe:
This healthy breakfast recipe is rich in fiber content as the main ingredient here is wheat. Try out this low fat recipe and start burning your calories in a healthy and tasty way.
Ingredients:
Broken Wheat- ½ cup
Mustard Seeds- ¼ tsp
Finely Chopped Green Chillies- 2 tsp
Chopped Onions-1/2 cup
Grated Ginger- ½ tsp
Green Peas- ¼ cup
Chopped Carrots- ¼ cup
Chopped Coriander- 2 tbsp
Oil- 2tsp
Salt- to taste
Procedure:
Clean and wash the broken wheat thoroughly.
Parboil the broken wheat in 2 cups of hot water for about 3- 4 minutes. Drain it and keep aside.
Heat the oil in a pressure cooker and add mustard seeds to it.
When the seeds crackle, add the green chilies, sauté it on medium flame for a few seconds.
Now, add onions and ginger, mix well and sauté on medium flame for 1 to 2 minutes.
Then add, chopped carrots and green peas, mix well and sauté on medium flame for 1 to 2 minutes.
Combine broken wheat, salt and 1¼ cups of water, mix well and pressure cook for 2 whistles.
Before opening the lid, allow the steam to evaporate.
Garnish it with finely chopped coriander and is ready to serve hot.
Lemon Oats Recipe:
Bring variation to the same old oats porridge with this spicy and healthy Indian oats recipe that's not only easy to make but great to taste as well. The peanuts and fried grams add extra crunch to the dish. This dish contains the all essential spice-Turmeric that is highly beneficial for health.
Ingredients:
Oats- ½ Cup
Lemon Juice- 1 ½ Table Spoon
Turmeric Power- 1/8 Table Spoon
Water- 1 Cup
Salt- To Taste
For Tempering:
Oil- 2 Table Spoon
Urad Daal (Black Grams)- ½ Table Spoon
Chana Daal (Bengal Grams)- ½ Table Spoon
Mustard Seeds- ½ Table Spoon
Peanuts- 1 Table Spoon
Green Chilly- 2 Slit
Curry Leaves- Few
Asafetida (Hing)- A Pinch
Procedure:
Soak the Bengal Gram for 20 minutes.
Heat a pan and dry roast the oats for a minute and keep aside.
Now add oil to pan and add the tempering ingredients except the peanuts.
Now add the Bengal Gram and turmeric and fry well till it the gram turns light brown.
Now add the peanuts and fry for a minute.
Next add water and salt and bring it to boil.
Now add the oats and spread evenly while stirring continuously.
Let it cook for 2 ½ minutes. Now remove from flame sprinkle the lemon juice and serve hot.
Healthy Porridge Recipe:
A healthy porridge is suggested for breakfast and this adds nutritional value to your diet in a much comfortable way.
Ingredients:
Jowar- ½ cup
Mixed Vegetables (Chopped) – 1 cup
Mustard Seeds- ½ tsp
Pinch of Asafetida
Chopped Tomatoes- 2tbsp
Chopped Onions- 2 tbsp
Chopped Coriander- 2tbsp
Low Fat Curd- 1 cup
Oil- 1tsp
Salt- to taste
Procedure:
Initially grind the jowar to a coarse powder using a blender.
Combine the grinded jowar and salt with 3 cups of water and pressure cook till it is cooked (probably 3-4 whistles).
Take a non- stick pan and heat the oil and add asafetida and mustard seeds to the oil.
When seeds crackle, add vegetable and sauté for about 4- 5 minutes.
Add the jowar mixture along with 11/2 cups of water and simmer for 7 to 8 minutes.
Top the cooked dish with coriander, tomato, onions and serve hot with curd.
GM Diet Wonder Soup:
Soup and GM Diet go hand in hand. GM Diet famous for its quick weight loss plan of about 10 pounds in a week owes much of its effects to the wonder soup that is a big part of the diet plan. The wonder soup can be eaten in unlimited quantities and on any day of the General Motors Diet.
The recipe is pretty straight forward and very easy to make.
Ingredients:
Onions
Green Peppers
Tomatoes
Cabbage
Celery
Water
Procedure:
Start off with the onions and green pepper. Cut up the onions and green pepper and lightly sauté it with a few drops of olive oil till they turn a light brown.
Next up is the celery, tomatoes and cabbage. Chop them up and add everything to a large pot with water.
Bring it to a boil and slow cook it till everything is tender. You probably need to cook this for close to 60 min. Add salt and pepper for seasoning
That's pretty much there is to it. The wonder soup can be eaten in unlimited quantities and is a real delight to eat. Anytime you find yourself hungry on any day of the GM Diet, the wonder soup is the way to go. Make sufficient quantities each day so that when hunger pangs hit you, you have something you can quickly warm up and eat.