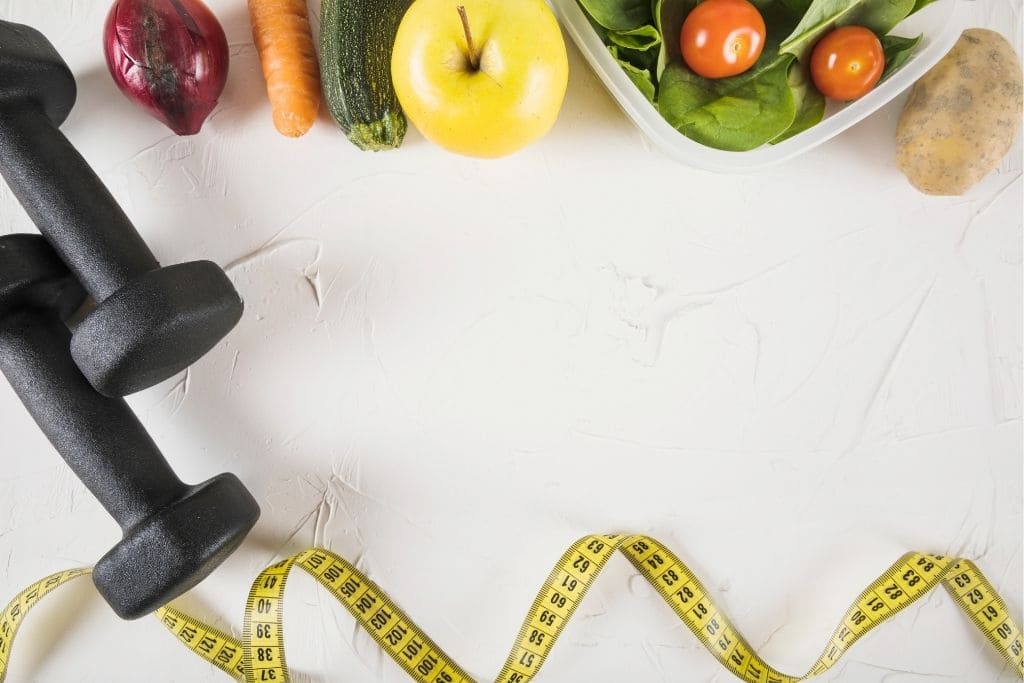 What is GM Diet
GM diet is a weight loss management plan developed by the General Motors Corporation to help keep their employees stay in shape. This diet system involves the consumption of specific foods per day, in contrast to weekly schedules like that of Atkins and South Beach diets. What started as an in-house program for individuals within the General Motors Corporation today has become a worldwide phenomenon. The GM diet plan has grown to be a popular diet plan over time has caught on and today has become very popular with people looking for a diet plan that works.
The GM diet and it's unique diet plan help your to reduce close to 10-17 lbs in 7 days. Reducing weight is the primary goal, additionally with reduced weight comes the added benefit of feeling good, looking good all translating to a great experience. Not only does it improve the mental state and attitude of the person following the diet course, it also help you to cleanse and detoxify your body. Infact quite a few people follow the diet once every 6 months to cleanse and detoxify primarily rather that weight loss.
Does the GM Diet Work?
While it has been a very popular diet plan over the years, there are still some questions about the effectiveness of the GM diet. According to recent studies, this diet plan is indeed effective in reducing excess pounds at a fast rate. While normal weight loss strategies induce at the most of 1 pound per week lost, the GM diet can help get rid of up to 10 lbs each week by simply following its food intake regimen.
At the same time however, this diet plan may prove to be overwhelming to first time users, as it involves radical change of diet intake that consists mainly of raw fruits and vegetables and reduced meat servings.
The effectiveness of the GM diet should also be supplemented by a regular exercise routine, as according to nutrition experts, the diet alone would leave the individual tired and weak. Through routine exercise of up to 10 minutes each day, the body's metabolism would be sped up and be able to keep up with the diet requirements. Followers of this diet plan would also benefit from regular exercise as they get to enjoy normal energy levels and use the pounds they shed in more productive activities.
How to Prepare for the GM Diet
To those who are planning to follow the GM diet as their weight loss management regimen, they should be able to withstand excess sweating, occasional feeling of hunger, and momentary weakness, as these are among the common side effects during the first days of the diet routine.
One way to prepare for the GM diet is by staying hydrated. That is, regular water intake should be observed, at 8-10 glasses each day. This is because once the body welcomes the effects of GM diet it would require extra water for energy and metabolism. Those who instantly follow the diet system may suffer from incessant muscle pain and weakness, increased body heat, and malaise, and all of these could only be regulated by adequate amounts of water in the body.
Avoiding alcohol intake should also be observed when preparing for the GM diet. This is because alcohol prevents the effects of the diet from taking place, and followers would only end up stumped with their current weight even after a week of weight loss management. Alcohol also triggers water retention, which prevents individuals from getting rid of the excess fluids from their systems.
Weight Loss Objectives and Goals
The primary reason for the development of GM diet is to help middle-aged employees of the General Motors Corporation to slim down and enjoy better health as they are only a few years to retirement. Through this diet plan followers were expected to get rid of the unnecessary pounds they possess, as this triggers various health risks that may interfere with their work at the company and at the same time prevent them from enjoying retirement.
Those however, who are planning to follow the GM diet plan should have the following objectives in mind:
Shed off the extra pounds in order to achieve a proportional weight-height body mass.
Experience a cleaner body system through routine detoxifying effects.
Enjoy a better toned muscle through supplemental exercise.
Prevent the onset of obesity related conditions such as hypertension, cardiovascular disease, and arthritis.
Followers of the GM diet should also observe strict yet at the same time manageable weight loss goals in order not to experience the diet plan's side effects. These include:
Following the diet plan in daily schedules until desired weight is attained.
Using the diet plan in weekly intervals to maintain the achieved weight combined with proper exercise to avoid bouts of fatigue and other related health risks.
Side Effects of GM Diet
Being a fast-paced diet plan, the GM diet has also become known for its side effects. Like many other quick weight-loss regimens, followers of the GM diet may experience conditions such as:
Sudden muscle weakness: This is because the muscle tissues are deprived of adequate amounts of protein during the first few days of the diet plan. This condition can be regulated once the system gets used to the nutrients provided by the regimen.
Incessant thirst and dehydration: Persons following the GM diet also feel incessantly thirsty and even suffer from dehydration as their fluids are used by the body to foster metabolic processes. Followers are therefore advised to take more water to prevent the onset of dehydration and experience a more rejuvenated feeling.
Headaches and malaise: Persons who are in their first days of the GM diet may experience headaches and malaise, as they are still on the process of getting used to the diet effects. These tend to be psychosomatic, as followers are subject to cravings which have to withstand in order to achieve their diet goals.
The side effects of GM diet are likewise similar to those of other diet fads, but these can be effectively managed by
Following the regimen in a sequential and chronological manner. Skipping days and cheating on the food intake may result not only to the ineffectiveness of the diet, but as well as getting extra, unwanted pounds.
Supplementing the diet with proper exercise, rest and water intake. By supporting the body system with regular exercise, water intake and rest, the body would be able to adjust to the diet settings at a faster manner and avoid routine side effects. It would also lead to better effects and easier maintenance procedures.
If your nourishment and weight-loss training comes typically by a manner of fad diet books and magazine articles, you will rely on myths and to effectively lose weight you need to realize that it's not enough or more often than not it will just make you more heavier than you think so you should get them out of your head.
Fad diets don't work provided that you will not have a proper knowledge of what you are doing – So if you have confidence in any of the following you need to think through your view on how you can lose weight applying any diet plans available everywhere specifically General Motors Diet.
Missing Meals Will Decrease Your Weight
I know you heard this lot of times when it comes to losing weight but it doesn't work that way. It makes you starving as it generates massive cravings and essentially causes you to consume a lot. Relating this to GM Diet you'll notice that you still eat a certain food that is enough to give you energy yet you still need to make sure that it will work for you.
Digestion Rate is Slower At Night
Your metabolism doesn't slow down at night. This fad diet myth originates from the point that most individuals consume a higher amount of calories in the evening and if your absorption slows down then when you sleep these calories will turn to fat.
As your metabolic rate is not slower at night, it makes no variance when you eat – it's the overall calories consumed that root for the damage not the time of day their consumed that matters.
Carbohydrates Can Increase Your Weight
This is possibly the most usual fad diet myth. This myth has remained upheld by high-protein fad diets on the market. Carbohydrates are your body's primary source of energy. The things we need to consider on consuming carbohydrates is to select which benefits us particularly those Fruit, vegetables whole-grain brown rice and cereal and avoiding carbs with high sugar content (simple carbs) i.e biscuits and sweets with complex carbs.
Not consuming carbs will make you slow-moving and bad-tempered.
Losing Weight is Hard and a Task
Well a lot of fad diets are! As they withdraw you of foods you love, their consequently tough to follow with. Fact is we were never intended to be on fad diets. Dieting is all about equilibrium and you can take in any foods you love, but if there sugary or fat foods then you simply need to consume them in self-control.
Fat Free Foods That are Calorie Free.
That low-fat label is by no means a pass to over consume. A lot of low-fat products are weighed down with sugar to as a replacement for the missing fat, which means they are just as high in calories as the sugar is purely turned into fat.
Avoid Snacking as Much as Possible
If you have time to consume 5 meals a day you won't almost certainly want to snack, if it's three times a day a quick snack is a worthy idea. All things considered its total calories consumed in a day that amounts not how you consume them.
A quick snack can benefit you discontinue overindulging and keep your liveliness levels in height.
Fat Is Not Good For You
Fats are portion of the natural food chain of human being and we all need a definite quantity of fat to be healthy, but we need good ones. Bad fats upsurge the possibility for definite illnesses and good fats lessen the risk. The key is to make certain your consuming the right fats.
Fats that are essentially healthy are stated to as "vital fatty acids." These fats are vital for general health and lower risk of heart disease.
The purpose oily fish is so good is that the vital fatty acids limited essentially support your body burn fat more competently and protect against disease.
Cholesterol Will Do No Good For You
Cholesterol is a full of fat element that is made by the liver, we all need certain blood cholesterol as it's used to build cells and form hormones.
Good and Bad Cholesterol
Saturated fats in foods such as meat, cheese, cream, butter support increase LDL (low density lipoprotein) 'bad' cholesterol.
This then provides cholesterol to the arteries. HDL (high density lipoprotein) – or 'good' cholesterol – carriages cholesterol away from the arteries and back to the liver.
Basically, as much as possible prevent consume this group or eat in moderation
Dairy Products Will Make You Fat
Joined with calorie control, a dairy-rich diet can closely double body-fat reduction and aid you lose weight longer term. The reason is they hold the hormone calcitriol, which supports keep calcium for sturdier bones while guiding a message to fat cells to transform less sugar to fat and burn more body fat.
There is an Easy Way To Lose Weight
This is the myth endorsed by all fad diets you can lose weight fast and be healthy – No you cannot. Our bodies are not intended to crash diet and fad diets sound easy but individuals end up being upset.
The simple approach to lose weight is to do it bit by bit, with a well-adjusted diet.
If you have plans to try fad diets it is wise if you will consult first to the real professionals and lose weight the right way. It's not bad to try them provided that it will benefit you in the long run and will not result to make you more incline to consume more and gain weight as an end result.