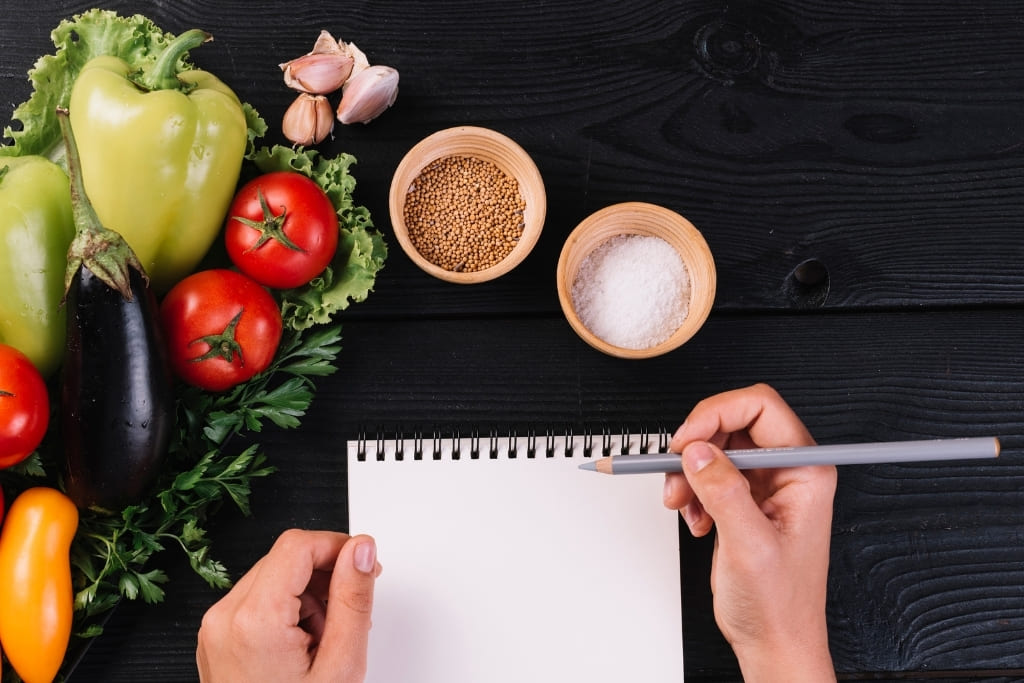 Never starve yourself but it doesn't mean that you eat much. If you are in the habit of eating much then try to eat much less than the diet recommends.
Try to have healthy meals. Avoid junk or fast food that is very difficult as your family or friends around you might be eating this stuff, so clean up your kitchen from these unhealthy foods.
It is always recommended to have fruits at least half an hour before any meal as the enzymes present in the stomach digest the fruits fast if consumed empty stomach. After eating anything else, these enzymes detonate from your stomach.
Avoid exercise immediately after you eat anything as it may lead to some stomach problems like gastrointestinal reflux or some pressure on your stomach. To start the exercise at least half an hour after your meal.
Always drink water before the meal otherwise the acids present in the stomach will be diluted which will cause prolonged digestion. But you can take water after the meal in case you are having dry foods or foods with excess salt.
Stay away from processed or packaged foods as they have chemical compounds and preservatives. These foods have bad oils, bad salt, sugars, and hydrogenated oils. It is continually suggested to have unprocessed and natural foods as they are healthy.
Make your sleeping cycle excellent. Poor sleeping habits make it difficult to lose weight as you remain tired during exercise.
Never eat right before you go to bed. Eating before going to bed will make you overweight, so always try to have your meal at least two and half hours before bedtime.
If you are obese, then you have to limit your snacks as it is the major reason for weight gain. Three healthy and balanced meals will be enough to fill up your stomach.
Diet alone cannot make a remarkable change in your body; it should be accompanied by a good lifestyle. You have to change your lifestyle and eating habits for long-term benefits.
Drink lots of water as it detoxifies your body and keeps you hydrated. It helps to flush out toxins and waste. Water has zero calories and it can be absorbed very quickly by your systems, so you can take as much water as you can. It is also the main key ingredient of the GM Diet Plan.
To follow these tips, one needs to prepare one's mind to pursue this regimen with dedication. You have to be sure about your daily intake as it is tough to get rid of the foods that we consume every day.
According to the GM Diet Plan, the goal to attain complete health must be set. You should concentrate on short and realistic goals which will lead to long-term achievements. GM Diet gives you the prospect to lose your extra pounds in a week. During the diet, you may come across a few hindrances and problems and it may lead to some mistakes which are expected, so try to overcome all these inconveniences and obstructions to follow the diet perfectly.
You may require professional support while following the GM Diet. Overweight or obesity is the root cause of various problems like high cholesterol, high blood pressure, diabetes, and many more. So, one should always visit a doctor for a regular check-up before starting the diet plan. The professionals will guide you with the tips such as the correct time to start and follow the diet plan.