The common misconception about the General Motors diet is that the GM diet is only about eating a lot of fruits and vegetables. This puts off a lot of people that love a good non vegetarian dish in their daily meal routine. Chicken and GM Diet can work if you know exactly what to do. There are many folks that are averse to beef as part of their diet and since beef is a big component in the GM Diet plan, it can be a put off for many people. Well, do not despair; chicken can be a handy substitute. In our series of chicken recipes, you will find tasty recipes that are easy to cook not to mention tasty that work well with the General Motors diet. Just remember to use chicken only on day 5 and day 6 and to not use the skin of the chicken when cooking.
This is how the general motors' diet for non vegetarians is planned out:
Day one of the diet allows you to eat all fruits except bananas. There is also no limit on the quantity or types of fruits that can be consumed on the first day. Consumption of melons is strongly advised, especially watermelons, so that your chances of losing more weight on the first day itself increase.
On day two of this diet you are permitted to eat all vegetables irrespective of whether they are raw or cooked. In order to get complex carbohydrates, you have to start your day with breakfast comprising of a big potato with or without some butter.
On day three you are supposed to have a combination of fruits and vegetables of your choice in no particular quantity. Bananas and potatoes however are not allowed on the third day.
On day four you are supposed to eat only 8 bananas and drink 3 glasses of milk. This can also be combined with a limited quantity of vegetable soup.
On day five you can eat beef, chicken or fish combined with tomatoes. On the fifth day your water consumption should also increase so as to flush out the uric acid your body has been producing.
On day six you can have unlimited quantities of chicken, beef or fish along with vegetables.
Finally on day seven, you can eat brown rice, vegetables and fruit juices.This diet guarantees a weight loss of at least 10 pounds after seven days and can be used repeatedly without any health complications.GM Diet Non-Veg recipes include various recipes such as:
Chicken Salad Recipe:
Can't decide what to do with leftover chicken? Turn it in to this light and healthy salad in just a few minutes. The vegetables in the salad make up for the much needed nutrients while lemon juice and honey gives it a sweet and tangy taste.
Ingredients:
Cooked or Leftover Chicken- ½ Cup Diced
Celery- 1 Chopped
Onion- 1 Finely Chopped
Red Bell Pepper- ½ Diced
Lettuce-1 Leaf Chopped
Seasoning:
Mayonnaise- 1 Table Spoon
Honey- ½ Table Spoon
Lemon juice- 1 Table Spoon
Salt and Pepper- To Taste
Procedure:
Mix cooked chicken cubes, celery, onion, bell pepper and lettuce in a mixing bowl.
Mix the seasoning ingredients in a separate bowl. Maintain proper balance in the seasoning, it should not be too sweet or too acidic.
Now add the salad ingredients to the seasoning and stir to mix evenly.
Adjust salt and pepper according to taste.
Chicken Kebab Recipe:
The Non-veg diet is similar to the Vegetarian diet except the foods that you eat on Day 5 and Day 6 will be replaced with the non-veg foods like Chicken, meat or eggs.
Ingredients:
1 tbsp olive oil
¼ kg chicken breast, quartered
2 yellow bell peppers, quartered
2 green bell peppers, quartered
2 onions, cut into halves
2 red tomatoes
Salt and pepper to taste
Procedure:
Skew chicken pieces together with bell peppers, onions and tomatoes on barbecue sticks.
Rub with olive oil, salt and pepper below grilling on open fire. Cook until chicken pieces become white and tender.
Serve with cucumber garnish.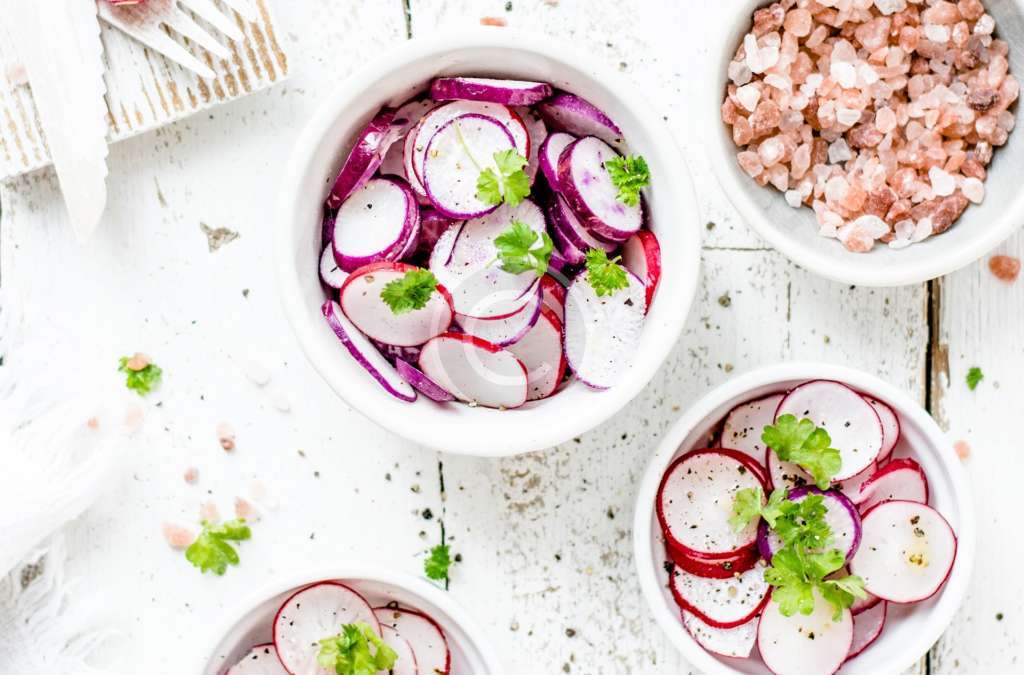 Grilled Chicken Kebab Recipe:
First of all, make sure you bring home 500gms of skinless chicken for your diet. Since the skin contains more fat, we ignore it while on the General Motors diet.
Ingredients:
Olive Oil: 1 tablespoon
skinless Chicken (cut into round pieces): 1/4 kg (serves 1 meal: lunch or dinner)
Yellow Bell Peppers: 2
Green Bell Peppers: 2
Onions: 2 (cut into halves)
Tomatoes: 2
Salt & Pepper as required.
Procedure:
Take the chicken pieces and skew them together on barbecue sticks with all the ingredients including Bell peppers, onions, and tomatoes.
Next, rub them with Olive oil, salt and pepper on all the sides.
Place them on a grill or oven and cook them until all the pieces become tender. In case you don't have a Microwave, you can simply put them on an open fire (stove) and fry them.
That's all! Your Chicken Kebabs are ready to be served. Garnish them with Cucumber while serving.
GM Diet Chicken Soup Recipe:
The original or traditional version of the General Motors diet suggests having beef as part of the diet. However, not many Indians would like to eat Beef and so the experts have made a few modifications to the GM Diet plan by replacing Chicken with Beef in the Indian version of the diet.
Non-vegetarian foods are allowed on the day 5 and day 6 of the diet. So, if you're not interested in eating the roasted chicken, then prepare this healthy Chicken soup recipe instead.
Ingredients:
Skinless Chicken – 500gms
Chopped Tomatoes – 200gms
Celery – 1 Stalk
Onion – 1 Medium
Crushed Garlic – 1 Clove
Sliced Carrot – 1 Medium
Virgin Olive Oil – 2 tsp
Salt, Pepper and mixed herbs to add some taste to the soup.
Procedure:
Add 2 teaspoons of Olive oil in a pan and then fry the Onion, garlic, carrot until tender.
Next, add the chicken pieces and fry for another 3-4 minutes.
Add chopped tomatoes and other spices as required. Pour enough water to boil.
Let the soup boil for 30 minutes in SIM mode.
This Chicken soup recipe is very straight forward and will taste good. If the hunger pangs hit you, then this non-vegetarian soup is your best buddy, but remember that you should have this soup only on Day 5 and Day 6 of the General motors' diet at Lunch and Dinner time.
Grilled Beef Slices (can be replace by chicken):
Of course, Yes! Not many people will like the red meat although they're non-vegetarians. So, those people can eat either Chicken or ground turkey instead of beef. But ensure that it should be skinless as skin contains a lot of fat. If you're a vegetarian, then you can replace the beef with Paneer (Indian cheese).
Ingredients:
Beef Tenderloin Strips: 1 cup
Lemon Zest: 1
Salt and Pepper: As needed
Coriander
Procedure:
Take the meat and season it completely with lemon zest, salt, pepper and coriander.
Put it aside to rest for 10 minutes.
Now, place these seasons' strips on a hot grill and cook it until golden brown.
That's it! Take the slices out and serve them with sliced tomatoes.