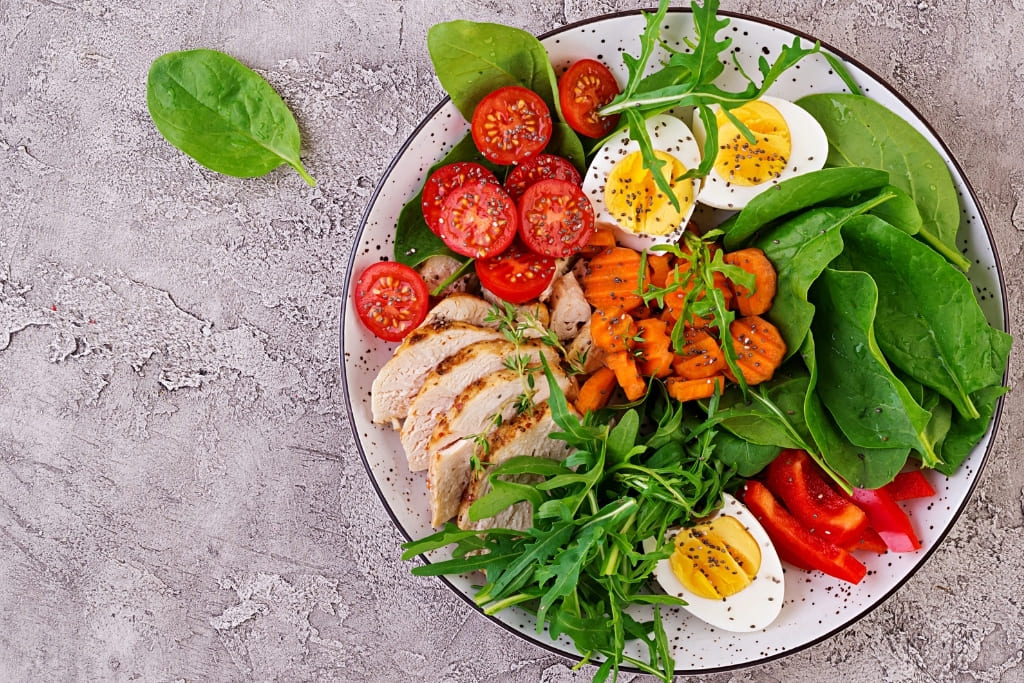 Gm Diet Indian Version Vegetarian
The GM Diet (Indian version) has now gained popularity in India. As Indian people are more into vegetarian food and the phase has begun when more and more people in India are getting aware of keeping themselves healthy and fit. Women are more inclined towards the GM Diet Plan as it helps to lose weight quickly and avoid obesity and other health-related problems. The diet is a little insensitive for inexperienced people but at the same time, it is beneficial and competent too.
GM Diet Assorted Sprouts and Corn Chat:
Assorted Sprouts and Corn is one of the favorite foods of Indians as it is tasty as well as healthy which helps them to lose weight also. GM Diet Plan for Indians may include this recipe as part of their diet.
Ingredients:
One or one and a half cup mixed sprouts (boiled), can take moong, matki, chana, etc.
Half cup boiled sweet corn kernels (makai ke dane)
One fourth chopped tomatoes, onions, and coriander (dhania)
Chaat masala
Sweet chutney or honey
Lemon juice
For Garnish:
Put sev, papdis (crushed), and finely chopped coriander. Also, add salt to taste.
Procedure:
Put all the ingredients together and mix it well.
Garnish it and serve immediately after preparation.
GM Diet Moong Daal and Channa Daal Kosambari Recipe:
India is known for its flavors and that is why GM Diet has a huge number of followers in India. It has been modified according to the different zones and regions of the world. Indians prefer chicken instead of beef or meat or are completely vegetarian, so the diet is made by keeping all these things in mind so that they can follow the diet easily.
Ingredients:
One-fourth cup of channa and yellow split moong daal (soaked for 3 hours before use)
One or two medium-sized carrots (grated) and cucumber (chopped)
Coriander and lemon juice
Green chilies and ginger (chopped)
Salt and pepper to taste
Procedure:
Put all the ingredients in a bowl and add salt, pepper, and other seasonings to taste
Cool the recipe in the refrigerator and then it is ready to be served
GM Diet Indian Version Vegetarian Moong Dal Sprouts With Ripe Fruit Recipe:
This GM diet Indian version recipe is again very healthy during the diet and people in India relish it too. There are many options in fruits like mangoes, apples, pineapple, grapes, raisins, strawberries, cherries, cantaloupe, and pears. This will definitely help you to shed off your extra kilos during the diet.
Ingredients:
One cup of ripe fruits (small pieces) of your choice
One cup raw moong sprouts (soaked overnight)
One cucumber and two green chilies
One tbsp cilantro (finely chopped)
Salt to taste
Procedure:
Drain the water from the daal which was soaked overnight and put the daal in a wet muslin cloth
In a day or two, you can see the growth of daal
Now, it is ready and can put all the ingredients together
Mix them all and is ready to be served