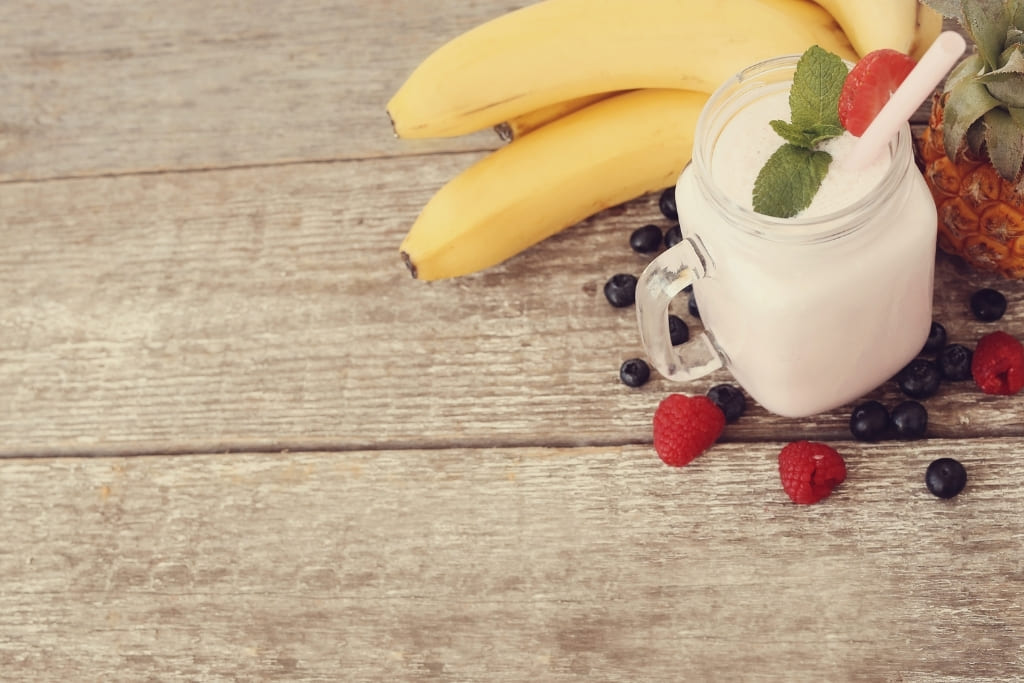 A marvelous combination: Milk and Banana
Your stomach has now created an equilibrium of both sugar (from fruits) and fiber (from vegetables) both. So don't be surprised to have milk and banana on the Day 4 of the gm diet as you were strictly advised not to have milk and banana on the previous days of the GM Diet. Your body is now adjusted to the changes occurring during the last three days of the GM Diet Plan so it will not bring uneasiness to your digestion and appetite.
Day 4 GM Diet Plan
: Breakfast
A glass of warm milk with a banana is a good start on day 4 of your Gm Diet Plan. If you don't relish it, then you can have a bowl of cereals and add milk and banana to it. But remember to use skimmed milk only as full-fat milk has calories that should not be consumed. Also, this will fill your stomach to the top till lunch.
Day 4 GM Diet Plan
: Lunch
The best option for lunch is soup. Cabbage stew and tomato soups are healthier to have in lunch with some spices and herbs sprinkled on them, just to change your taste buds.
Day 4 GM Diet Plan

: Dinner

At dinner, you can choose anything from the breakfast or lunch menu, maybe a banana shake or a vegetable soup will dish up your dinner. Also, it will give you a sound sleep as your stomach will be full.

If we talk about snacks and beverages, you should not consume any, as bananas and milk are heavier than vegetables or Cabbage Soup. So snacks and beverages are restricted for the day.